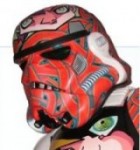 UK:  Lucasfilm Ltd & Ors v Ainsworth & Anor, Supreme Court, 27 july 2011.
Helmets and harmours created for the characters of the Imperial Stormtrooper in the film Star Wars are not "sculptures", and therefore are not copyrightable subject matter within the Copyright, Designs and Patents Act 1988. Nevertheless, a claim for infringement of a US copyright is justiceable in the United Kingdom, provided there is a basis for in personam jurisdiction over the defendant. (Stavroula Karapapa &  Maurizio Borghi, Brunel University).
For the full text of this case click here.
A summary of this case will be posted on www.KluwerIPCases.com soon.