We hope all our readers are having a lovely summer!
To give you a bit of a challenge and test your copyright knowledge, we've put together this fun copyright quiz, with a prize for the winner.  To take part, click on the image below: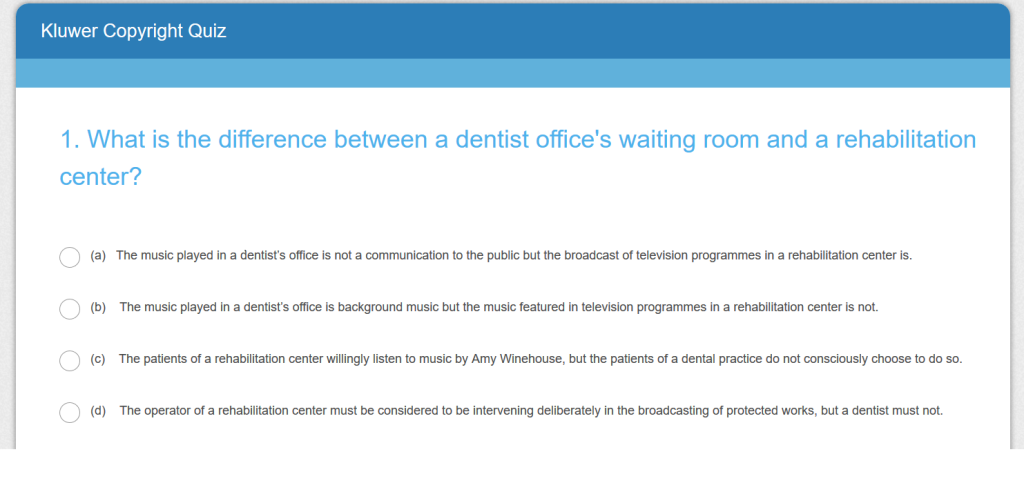 The deadline for entries is midnight CET on 14 September. All correct answers will be entered into a draw and the lucky winner will receive a selected Kluwer Law International publication.
Good luck!
_____________________________
To make sure you do not miss out on regular updates from the Kluwer Copyright Blog, please subscribe here.
Kluwer IP Law
The 2022 Future Ready Lawyer survey showed that 79% of lawyers think that the importance of legal technology will increase for next year. With Kluwer IP Law you can navigate the increasingly global practice of IP law with specialized, local and cross-border information and tools from every preferred location. Are you, as an IP professional, ready for the future?

Learn how Kluwer IP Law can support you.