We hope all our readers are having a lovely summer!
To give you a bit of a challenge and test your copyright knowledge, we've put together this fun copyright quiz, with a prize for the winner.  To take part, click on the image below: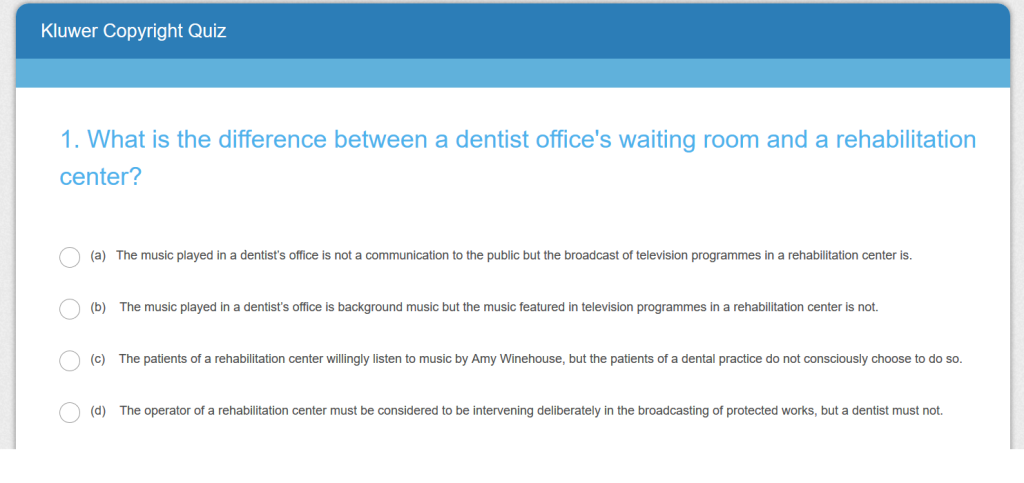 The deadline for entries is midnight CET on 14 September. All correct answers will be entered into a draw and the lucky winner will receive a selected Kluwer Law International publication.
Good luck!
_____________________________
To make sure you do not miss out on regular updates from the Kluwer Copyright Blog, please subscribe here.